Noonans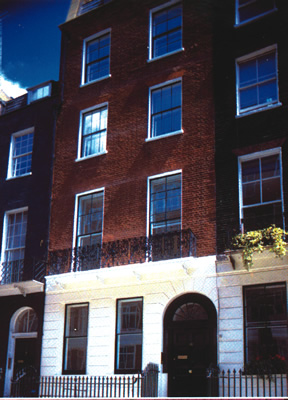 At Noonans our expertise extends beyond the knowledge within our specialist departments to include all aspects of our auction house, from our photography studio to our advanced proprietary online bidding system.
We're a close-knit team of experts with deep knowledge across our specialist subjects: banknotes, coins, detectorist finds, historical & art medals, jewellery, medals & militaria, objects of vertu, silver, tokens and watches. Focusing on these fascinating items, we share this expertise with an international community of sellers and buyers.
Each sale item that passes through our Mayfair auction house is appraised by an expert recognised as a leading authority in a particular field of interest, ranging from ancient coins and military medals to jewellery and vintage watches. This depth of knowledge across all departments sets us apart from other generalist auctioneers.
Sell with us
Respected worldwide for the breadth and depth of our specialist expertise, we can connect you to a broad, deep pool of potential buyers. Over the years, we've brought together an international community of people who share our particular passion. As recognised experts, with a vast store of freely available in-house knowledge and experience, we've earned the trust of buyers across the globe.
Our fees are transparent. Unlike many other auction houses, we don't charge for collecting your lots, photography or marketing and there's no minimum lot charge. Not surprisingly, our position as a trusted authority, with deep global reach, often leads to the achievement of higher than expected prices at auction.
Free valuation
If you're interested in selling your items and you'd like a free auction valuation, without obligation, our specialists will be happy to help.
Buy with us
We're here for you, whether you're an experienced collector with a depth of knowledge or an occasional buyer attracted to a particular piece of jewellery or vintage watch.
Be assured that the item in question has been accurately described and photographed, detailing all available information, from its provenance to its current condition. Be certain that our price estimate is fair and sensible.
Delve deep into our website and you'll discover a vast store of helpful background data, including prices achieved for similar items at previous auctions. Informed and empowered, study our detailed online catalogue, then place your bid in complete confidence.